Channels Academy has successfully trained members of the UNODC (United Nations Office on Drugs and Crime) on the theme Facing The Media
The training took place at the Channels Academy training room of the Channels Television Complex, Abuja on September 2 – 3, 2021.
The Provost of the Academy, Mr. Kingsley Uranta opened with the necessity for the training, highlighting the need to better understand what motivates a journalist and how to conduct an effective interview with composure.
Mr. Uranta urged the UNODC participants to take the training as sacrosanct as it is strong enough to make or mar one's organisation.
"This training will be highly beneficial to you and your organisation as your are its foremost representatives and your handling of media interviews can seriously affect the way your organisation is viewed by the public," he stated.
Seasoned broadcast journalist and member of faculty, Chukwudi Okolie -Ugbaja walked the participants through the mind's eye of the average journalist and emphasized the need to not to view the journalist as an enemy but as one who is held by moral standards to chase after the facts.
"The journalist is bound by professional expectations (ethics), the absence of which exposes their underbelly. These are the cardinal principles of factuality, Fairness, Accuracy & Objectivity." he said.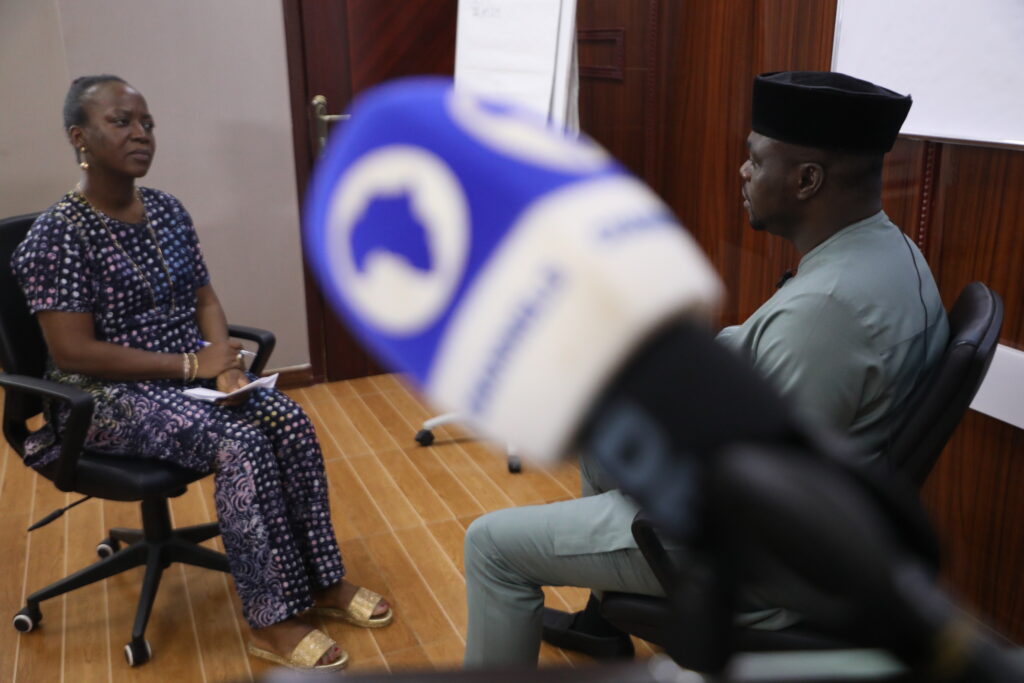 .Sunrise daily talkshow host Maupe Ogun lent her expertise on the do's and don'ts of a media interview , she also touched on the importance of costume and body language in putting forth a good defence against aggressive interviews.
Mock interview sessions were organised to test the mettle of the participants.
Mr Uranta rounded off with an appreciation for the UNODC Nigeria's collaborative efforts with the government in the fight against drug abuse , addiction and security challenges in the country